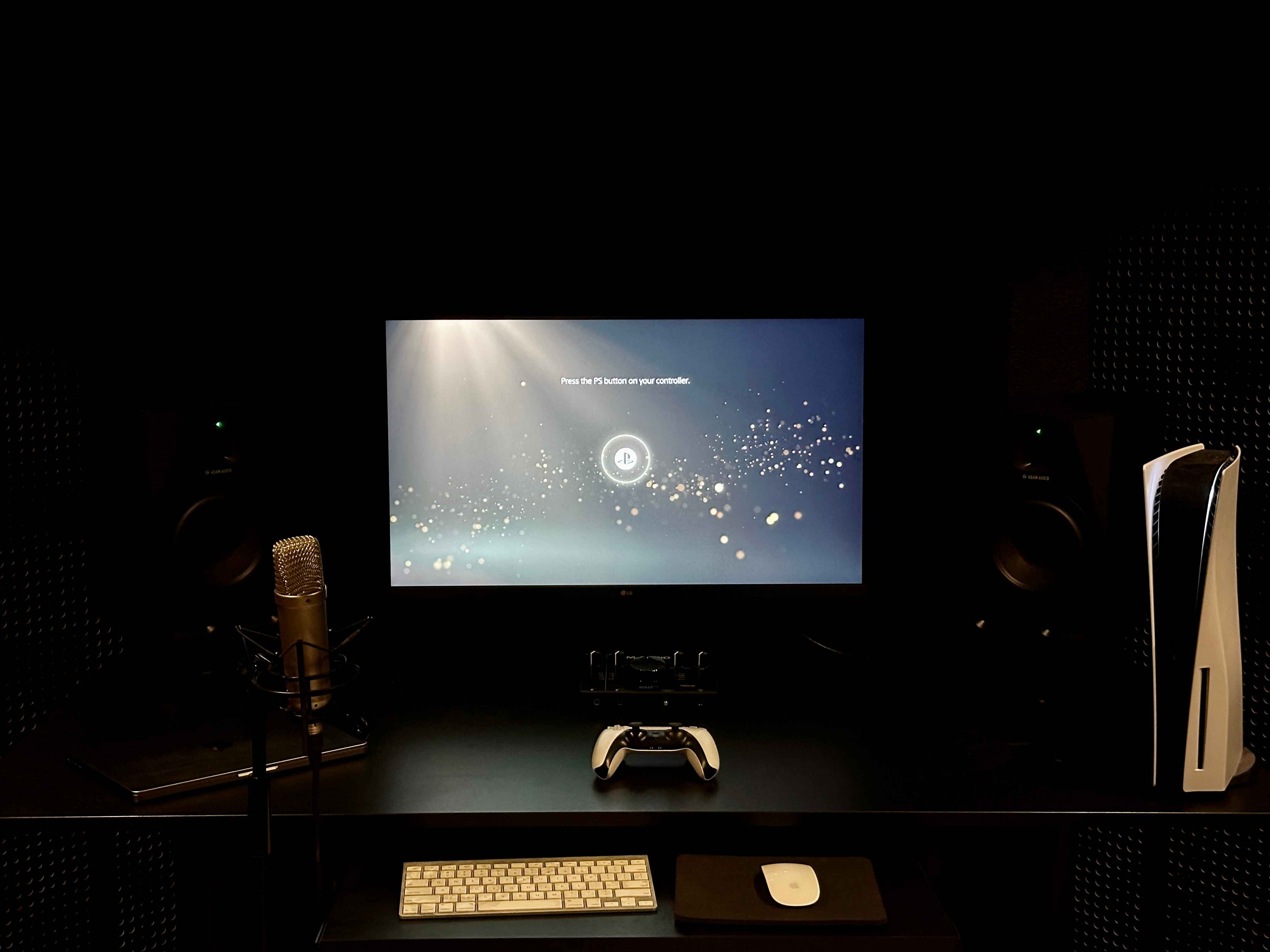 LG 32UN880-B 32″ UltraFine Review: The Perfect Blend of Productivity, Creativity, and Gaming?
Hey creators, gamers, professionals and multitaskers! Today, we're diving into the world of the LG 32UN880-B 32″ UltraFine UHD 4K IPS Display Ergo Monitor – a powerful and versatile gear that caters to the needs of professionals and creators alike. But here's the burning question on our mind: will it hold up for gaming too? In this review, we'll dive into the nitty-gritty and find out if the LG 32UN880-B can be your trusted companion in both work and play.
A Productivity Powerhouse
The LG 32UN880-B 32″ UltraFine brings productivity to a new level with its flexible workstation and monitor combo. The adjustable height feature allows you to find that sweet spot where your creativity and focus flourish, whether you're sitting or standing.
Ergonomics at Its Finest
Tired of hunching over your desk for hours? The LG Ergo Stand comes to the rescue! This stand allows you to extend, retract, swivel, tilt, and pivot the monitor to your heart's content. Find the perfect angle and position that keeps you comfortable throughout those extended gaming or work sessions. Your back will thank you!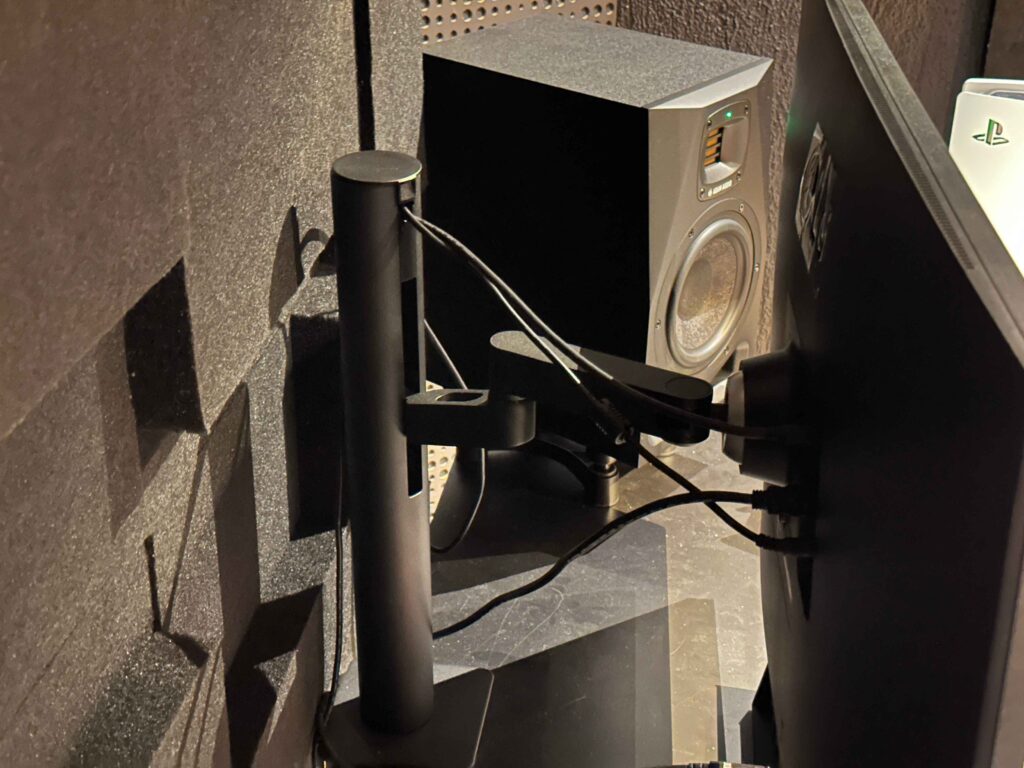 Sleek Design
Looks matter, too! The 3-side virtually borderless design of the LG 32UN880-B 32″ UltraFine not only adds a touch of elegance but also makes it ideal for multi-monitor setups. Say hello to a seamless viewing experience across multiple screens!
Impeccable Visuals
Let's talk about visuals – and boy, does the LG 32UN880-B deliver! With a 32″ UltraFine UHD IPS display boasting a stunning resolution of 3840 x 2160, this monitor treats your eyes to breathtaking clarity and fine detail. The 178º viewing angle ensures that you don't miss a single pixel, even when sharing your creations or gaming experiences with friends.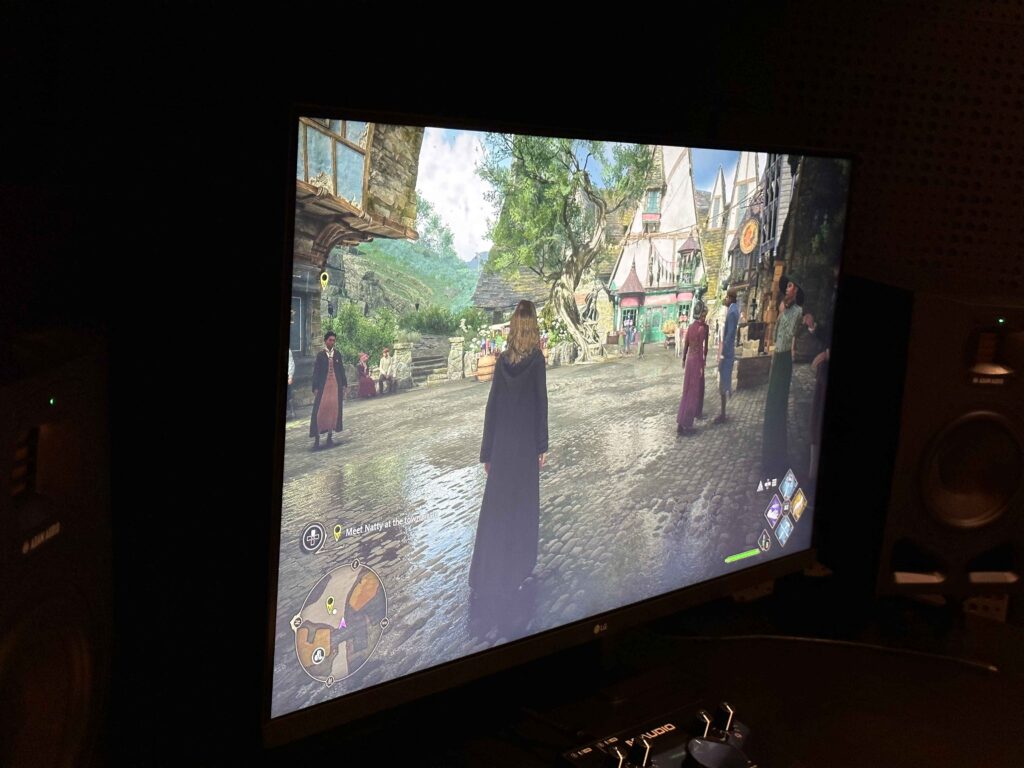 Color Perfection
Creatives, rejoice! Whether you're editing photos or working on graphic designs, you can trust that your creations will look as stunning on the screen as they do in your mind's eye. Color can be adjusted in terms of Temp, Gamma as well as Red, Green and Blue. Picture modes are Vivid, HDR Effect, Reader, Cinema, sRGB, DCI-P3, FPS and RTS. You can also customize your picture mode. The DCI-P3 95% Color Gamut with HDR 10 support on this monitor ensures that your visuals pop with vibrant and accurate colors.
Gaming Magic?
Now, let's address the gamers out there. While the LG 32UN880-B 32″ UltraFine primarily targets productivity and content creation, it doesn't shy away from delivering a captivating gaming experience.
Although the 60Hz refresh rate may not be enough for everyone, it still ensures smooth visuals during most games. Whether it's sufficient for your gaming needs largely depends on the type of games you play and your personal preferences.
For casual gamers and those who enjoy single-player story-driven games, a 60Hz refresh rate is often more than enough. Many popular titles fall under this category, such as "The Witcher 3: Wild Hunt," "Assassin's Creed Valhalla," and "Red Dead Redemption 2." These games primarily focus on immersive storytelling, stunning visuals, and complex character development, rather than requiring ultra-fast refresh rates.
Even in competitive multiplayer games like "Overwatch" or "Fortnite," a 60Hz refresh rate can still provide a satisfactory experience for many players. However, if you are a hardcore competitive gamer who relies on lightning-fast reactions and precision movements, you might benefit from a higher refresh rate monitor, such as 144Hz or 240Hz, to gain a competitive edge.
For esports enthusiasts who play fast-paced games like "Counter-Strike: Global Offensive" or "Valorant," higher refresh rates can make a noticeable difference. A higher refresh rate allows the screen to refresh more frequently, reducing motion blur and delivering smoother visuals, which can enhance your overall gaming performance.
Ultimately, if you find yourself mostly enjoying single-player adventures, diving into story-rich RPGs, or tackling strategy games, the 60Hz refresh rate of the LG 32UN880-B 32″ UltraFine should suffice for your gaming needs. The monitor's other impressive features, like its stunning 4K resolution and accurate color reproduction, contribute to a captivating visual experience that adds to the enjoyment of these games.
On the other hand, if you are a competitive gamer who craves every advantage in fast-paced, competitive titles, you might want to consider investing in a monitor with a higher refresh rate to fully optimize your gaming prowess.
Remember, gaming experiences are subjective, and individual preferences play a significant role. If possible, try to experience gaming on a 60Hz monitor and a higher refresh rate monitor to determine which one best suits your gaming style and needs. Rest assured, the LG 32UN880-B 32″ UltraFine will still deliver an engaging gaming experience for most gamers, making it an excellent choice for those seeking a versatile monitor that can handle both work and play.
Connectivity Made Easy
Say goodbye to cable clutter! The LG LG 32UN880-B 32″ UltraFine comes equipped with USB Type-C with 60W Power Delivery, ensuring hassle-free connectivity and fast charging for compatible devices.
The verdict
In conclusion, the LG 32UN880-B 32″ UltraFine UHD 4K IPS Display Ergo Monitor is a jack-of-all-trades that blends productivity, content creation, and gaming capabilities into one sleek package. From its flexible workstation features to its stunning visuals and ergonomic design, it's a game-changer for professionals seeking the best of all worlds. And hey, gamers, you won't be disappointed either.
So, whether you're conquering your work deadlines, bringing your creative visions to life, or embarking on epic gaming adventures, the LG 32UN880-B 32″ UltraFine has your back (and your eyes)!
Featured in this blog post:
The post above contains affiliate links. As an Amazon Associate, I earn a small commission from qualifying purchases. This means that if you make a purchase, I earn this commission at no cost to the buyer. For more information, please read my Affiliate Links Disclaimer.